Welcome to R/C Insiders.com.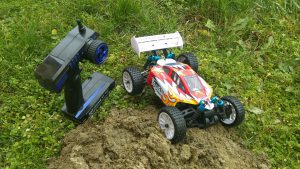 A place for you to learn everything you need to know about R/C's before you make the decision to buy.
About Remote Control
Remote Control is all about convenience. Remote controls can be used to control just about anything from a distance, without having to actually be in touch with the device you are controlling.
To R/C Insiders like us, remote control is all about FUN!
When we (us and you) talk about remote control, we are talking about the heart pounding thrill we get when we hit the throttle and watch our favorite R/C roar to life.
The absolute joy we feel when we turn the wheel on our controller and our favorite R/C responds flawlessly and slides into a wicked drift, or does a death defying barrel roll!
When we talk about remote control at R/C Insiders, we aint talkin' about a TV remote! 🙂
We are talking Remote Control Vehicles.
Whether we are talking about remote control trucks, cars, boats or drones…We are talking about something that we are passionate about.
Our mission at R/C Insiders.com is to spread that passion with as many people as possible.
Our goal is to ensure that when its time to buy your next R/C, you will be getting the best possible R/C that your budget will allow.
We spend a ton of time researching R/C's before we make any recommendations. If we feel the vehicle is good, we will let you know. If we feel the vehicle isn't worth the money, we have no problem saying so.
A Little About Us
Me and my boys are lifelong R/C fans. It's something we love to do as a family.
When the weather is good, if you don't see us out playing baseball, more often than not you find us with a controller of some kind in our hands.
Building this website is a dream that we have had for quite some time now and we are excited to get started.
We look forward to sharing everything we have learned over the years and sharing our passion with you.
If you ever have any questions, or have something you would like to share, please do leave a comment below or hit the contact tab to chat via email.
We would love talk R/C with you, and we love to see pictures and hear about your favorite R/C story.
It' been awesome meeting you and we look forward to talking everything R/C!
~Jeremy, Justin & Jason