Please enjoy this Redcat Gen 7 Pro trail run. Time to go smash the trails!
If you're an RC truck enthusiast, you're probably always on the lookout for the next great vehicle to add to your collection. Look no further than the Redcat Gen 7 Pro! This powerful and versatile vehicle is designed to take on any trail with ease, providing drivers with an unforgettable off-roading experience.
Redcat Gen 7 Pro Trail Run
Here are just a few reasons why the Redcat Gen 7 Pro is a great choice for your next trail ride
Power and Durability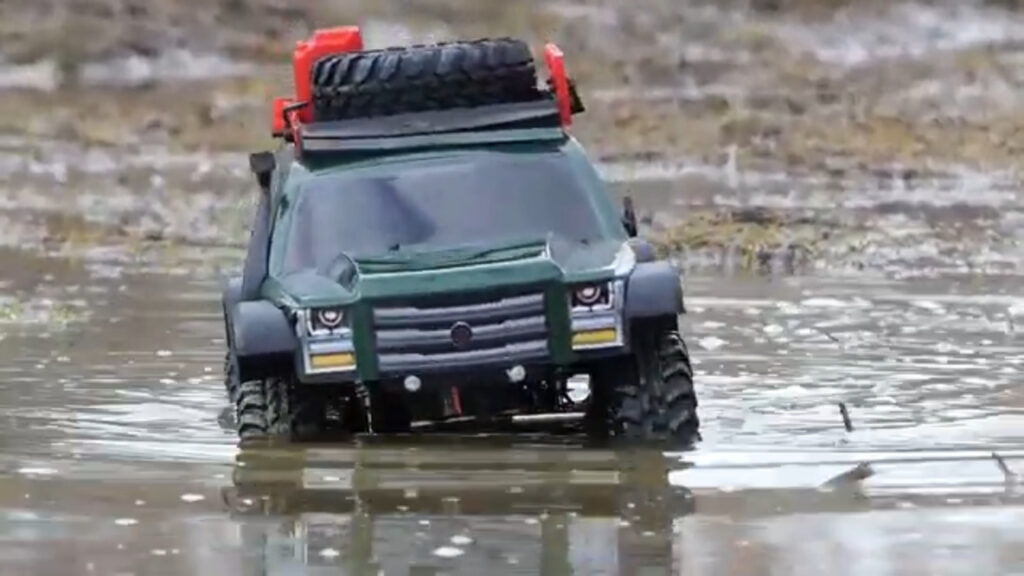 The Redcat Gen 7 Pro is built to handle any terrain, thanks to its powerful 550 brushed motor and durable aluminum coil-over shocks. Its large, aggressive tires are designed to handle rocks, mud, and other obstacles, while its waterproof electronics ensure that the vehicle can withstand even the toughest conditions.
Easy to Customize
One of the great things about the Redcat Gen 7 Pro is that it's highly customizable. Whether you're looking to upgrade your vehicle's performance or simply customize its appearance, there are plenty of aftermarket parts and accessories available that can help you achieve your goals. Check out the video below for a cheap & easy battery upgrade.
Versatile Performance
The Redcat Gen 7 Pro is designed to handle a wide range of off-road conditions, from rocky trails to muddy bogs. Its four-wheel drive system provides excellent traction, while its adjustable suspension allows you to fine-tune the vehicle's performance to suit your needs.
Easy to Control
Even if you're new to the world of RC trucks, the Redcat Gen 7 Pro is easy to control on any trail run. Its responsive steering and precise throttle control make it easy to navigate through tight spaces and over rough terrain, while its adjustable gearing allows you to customize the vehicle's speed to suit your driving style.
Great Value
Compared to other high-performance RC trucks on the market, the Redcat Gen 7 Pro is an excellent value. It offers a range of features and capabilities that are typically only found on more expensive vehicles, making it a great choice for drivers who want to get the most bang for their buck.
Redcat Gen 7 Pro Trail Run – Unboxing The Beast!
Overall, the Redcat Gen 7 Pro is an excellent choice for anyone who loves off-roading and wants a powerful and versatile RC truck that can handle any trail. With its durable construction, easy customization options, and great performance, it's sure to provide you with hours of exciting off-road adventure.
So why wait? Add the Redcat Gen 7 Pro to your collection today and start exploring the great outdoors like never before!