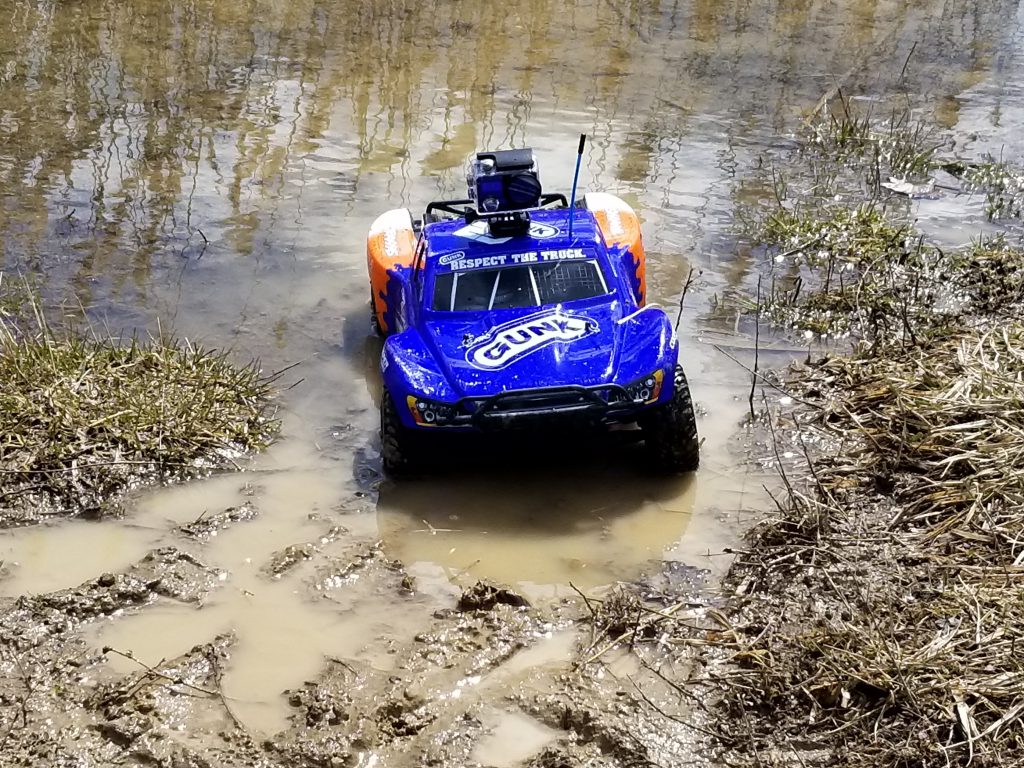 Howdy friends and welcome back to RC Insiders!
"Hey guys, is the Traxxas Slash waterproof or not"? This is an email we got from a visitor the other day so we wanted to write a post about it to help everyone who was wondering the same thing.
The Traxxas Slash has become one of our all time favorite hobby grade RC vehicles.
The features, durability and fun the Slash has delivered is second to none.
We have beat it, rolled it, flipped it and crashed it way too many times to be counted and it keeps on ticking.
One of the most common questions we receive about the Slash is whether or not it is waterproof.
So in this post instead of rambling on about this and that, we decided to show you a couple videos of the Traxxas Slash out in the field bashing through the mud and water.
Is the Traxxas Slash waterproof?
Check out the videos below and see for yourself. 🙂
---
Is The Traxxas Slash Waterproof?
In the first video, we took the Akaso Brave 4 Waterproof Sports Camera and mounted it on top of the Traxxas Slash for a super cool FPV all terrain bash session.
We had a great time making the video and we hope you enjoy it.
Was that awesome or what?
Although the Slash is designed for short course racing, it has performed very well in every environment we have bashed it in.
Is The Traxxas Slash Waterproof?
The next video is our Traxxas Slash Review.
This is our very first video, so don't be too hard on us! 🙂
The Slash you saw in the video is nearly a year old and is still one of our favorite every day bashers.
Is The Traxxas Slash Waterproof? – The Bottom Line
The Traxxas Slash is not a boat or a submarine!
The electronics and batteries are completely waterproof, but that does not mean you should leave it submerged in water.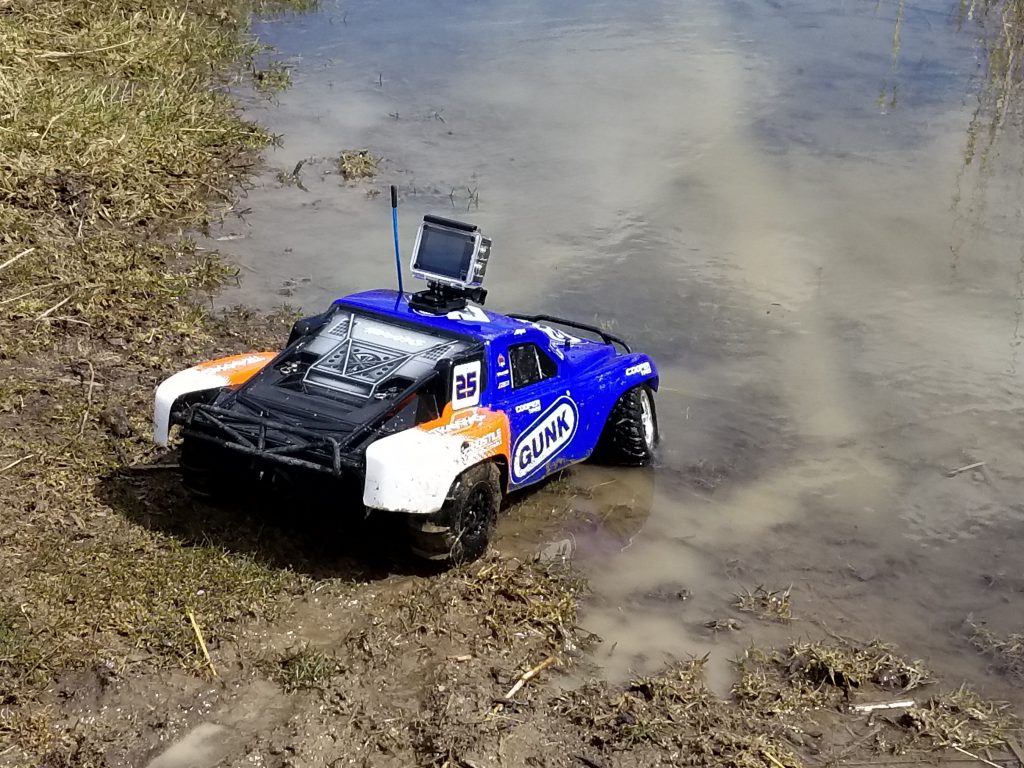 The Slash is an awesome hobby grade RC vehicle that will give you years of enjoyment, if you maintain it properly. After every bash session, be sure to clean it and dry as best you can and you will be just fine.
We have ran the Slash through more mud, water and snow than most of you ever will and it still runs as strong as ever.
After nearly a year, the only thing we have replaced was a $19 motor and that was because we were just being lazy and not cleaning it and drying it the way we should…Shame on us! 🙂
Take care of your Slash and it will take care of you.
Is the Traxxas Slash Waterproof? – YES.
---
We hope you enjoyed this post on – Is the Traxxas Slash Waterproof.
If you have any questions about this post, or anything else, please leave a comment below or use the contact tab in the menu and we will get back to you as soon as we can.
Thanks for stopping by and happy bashing!
~RC Insiders