Looking for the best RC under 300 dollars?
If  you've been scouring the planet in search of an awesome RC car, but would like to keep your cost below 300 dollars, you have landed in just the right place!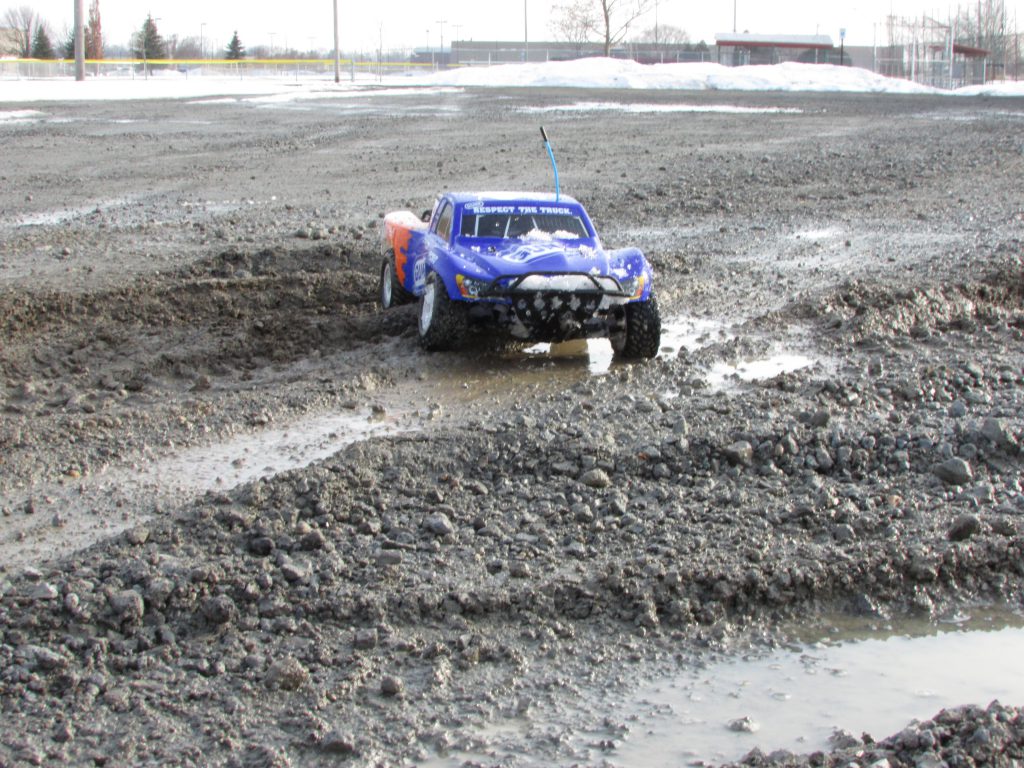 Howdy friends and welcome back to RC Insiders.
In today's post, we will be talking about one of the best values we have personally discovered in the RC car world.
When we slap a "best" label on a product, we take it very seriously. We want to make sure that you are getting the absolute best value for the "best" category you are investigating.
This is your hard earned money (And ours too!), so we want to ensure that you get the most you can within the budget you have.
With that being said, we believe we have found the absolute best RC car under 300 dollars.
This distinction belongs to an RC car that we feel is not only the best RC under 300, it is one of our favorite RC cars period. In fact, you can get it for around $250 or less!
This honor goes to The Traxxas Slash and in this post we are going to give you a few good reasons why we think so.
So without further ado, let's see why we think the Slash is the best remote control car under $300.
---
Best RC Under 300
We have had the pleasure of operating many remote control vehicles over the years
Many of these RC's have impressed us and some not so much.
When it came time for us to put out our top recommendation for the best RC car in the under $300 price range, we took it very seriously.
When you get into this price range, your options grow quite substantially. There are a lot of RC cars that fall into this range and many of them are good quality and provide a good user experience.
However, what we found with the Traxxas Slash is that it surpassed every other RC we have tested in this range. When you first get your hands on this thing, you are going to know that you have officially left the world of toy grade RC cars in the dust!
Here are a few of our favorite things about the Slash:
The Stance!
Waterproof Electronics
2.4 GHz Precision Controller
20 – 30 Minute Battery
Extra Parts
Tools
Very Durable
600′ Range
Ready To Run
30+ MPH!
FUN!
The Slash Stance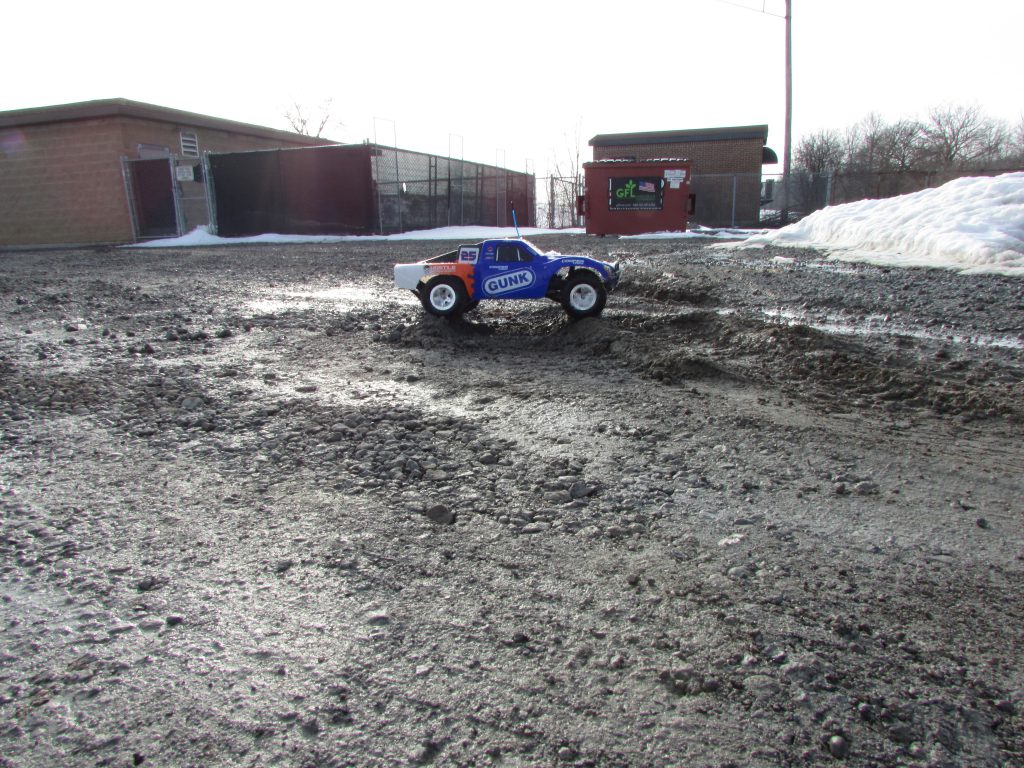 This Slash is a 1/10 scale model RC.
When you get this thing home, you are going to be very impressed with how big it really is.
The stance the Slash presents is mean, tough and ready to tackle any terrain.
Waterproof Electronics/Durable
The electronics on the Slash are waterproof, allowing you to take the Slash out in the mud, snow and rain. We always tell people the Slash is not a boat or a submarine. It has no problem handling mud and water, just don't leave  it submerged.
After 4-5 months of continuous bashing and driving the Slash through more water than you ever will, we finally had to replace the Slash motor. Everything else is still in perfect working order and the new motor only cost us around $20.
We purposely beat the Slash up for months before making this recommendation. We needed it to prove itself to us before we recommended it to you. We don't expect that you will be putting the Slash through this same type of abuse, so the motor should last much longer, probably as long as you own the car.
We have put other RC's through this same kind of abuse, only to have all kinds of failures within the first few days. The Slash has definitely earned its stripes.
Ready To Run With A 600′ + Range
The Slash comes ready to run with everything you need to start bashing right out of the box.
The Slash is a very capable off – road vehicle. We have ran it through some pretty deep mud, water and snow that we didn't think it would go through, but it did.
The Slash easily hits the claimed 20+ MPH, on and off road.
At around 600′ is where we lost controls. This was at the end of bash session, so we are pretty sure the range would be even better with fresh batteries in the controller and truck.
600′ is extremely impressive for an RC that costs less than $250. This range is more than enough for most of our RC activities.
Extra Parts & Tools For Your Traxxas Slash
Wanna hit 30+ MPH with your Slash?
No problem.
The Slash comes with an extra pinion and spur gear that are easily swapped out to give you the extra speed.
Tools are also provided for most repairs and upgrades, so you wont have to buy anything special.
The Traxxas Slash Is Fun!
Aside from being a very durable RC vehicle with tons of awesome features, the Slash is just good ole' fashioned fun!
Fun is why we buy RC vehicles, right?
The user experience that the Slash delivers is one of the main reasons we named it the best RC under 300.
We have had an absolute blast bashing with the Slash.
Best RC Under 300 Dollars – That's A Wrap
We love everything RC and the Slash has over-delivered on everything we want out of an RC vehicle in this price range.
It's fast, durable, mean and fun!
We put together a full, in depth review of the Traxxas Slash. If you are looking for an awesome RC vehicle that has passed every test we put it through, we invite you to take a closer look by clicking on the button below.
We also included a cool video so you can see this beast in action and get a good idea of what the Slash is capable of.
We absolutely love the Traxxas Slash and we truly believe you will too.
Making the Slash our best RC under 300 dollars was a pretty easy decision. The Slash is everything you want in an RC in an everything you need, affordable package.
If you're looking for more of a crawler type RC & still want to stay under 300, you have to check out the Redcat Gen8! It's not only under 300, it's our favorite crawler period! 🙂
---
We hope you enjoyed this article on the Best RC Under 300.
If you have any questions or concerns, please feel free to leave a message below. You can also contact us via email with the "contact" tab in the menu.
Thanks for stopping by & happy off – roading!
~RC Insiders