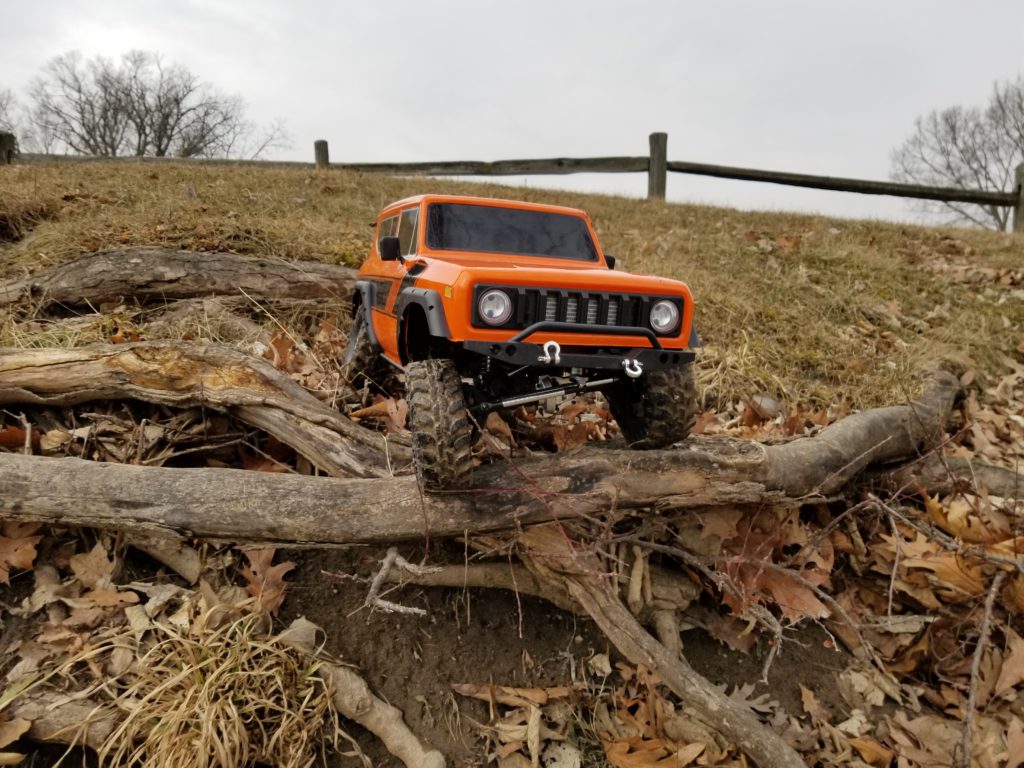 Hey everyone! Welcome to our Redcat Racing Gen 8 Scout II 1/10 Scale 4×4 Crawler Review.
When we set out to find our next RC, we decided to look for a crawler.
We wanted to find something hobby grade, but we were not wanting to spend an arm and a leg. At the same time, we had no interest in sacrificing quality for price.
We also wanted something big! Over the years, we have really fell in love with the 1/10 scale RC class.
After spending a few weeks contemplating our purchase, we decided to go with the Redcat Racing Gen 8. We have had nothing but good experiences with Redcat in the past, so we were confident in our decision.
We hope this review will save you a ton of time and indecision. If you're looking to get into crawling, or the awesome world of RC in general, we think we have discovered the ultimate value with the Gen 8.
---
Redcat Racing Gen 8 Scout II 1/10 Scale 4×4 Crawler Review – International Harvester

We have been having such a great time with this truck!
The Gen 8 is packed with awesome features. Here's a quick look at some pros & cons.
Redcat Gen 8 Pros
Price
Normally coming in at just under $300, we challenge anyone to find a better, bigger crawler that can out perform the Redcat Gen8! Good luck 🙂
Adjustable Wheelbase
You know your terrain. The Gen8 allows you a full inch of wheelbase alignment to match any terrain you can throw at it.

Portal Axles With Metal Gears, Cover & Aluminum Spool
Crawling can be hard on a vehicle. The Gen8 features metal parts in all the right places.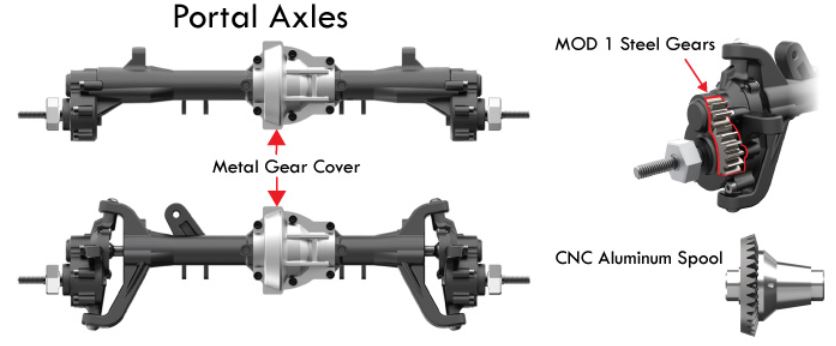 Ground Clearance & Approach Angle
With nearly 3 full inches of ground clearance and a 61 degree approach angle, there's very little that the Gen8 can't crawl.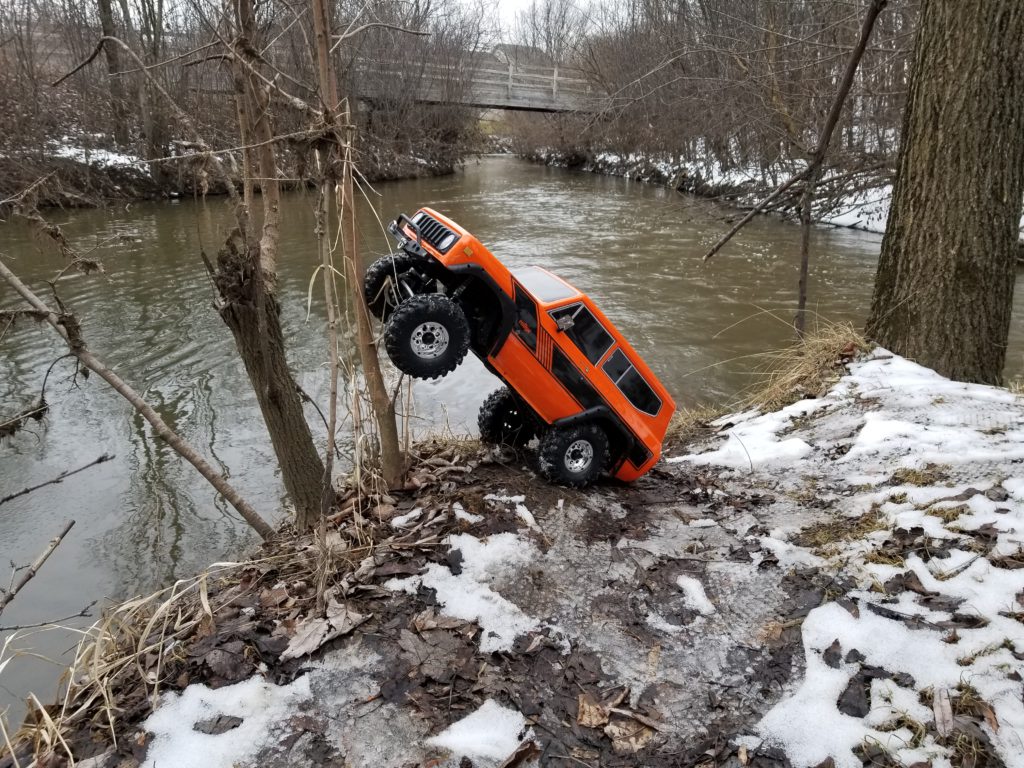 True Beadlock Super Swamper Wheels
The tires on the Gen 8 are big and sticky & provide awesome traction. Check out that suspension flex!!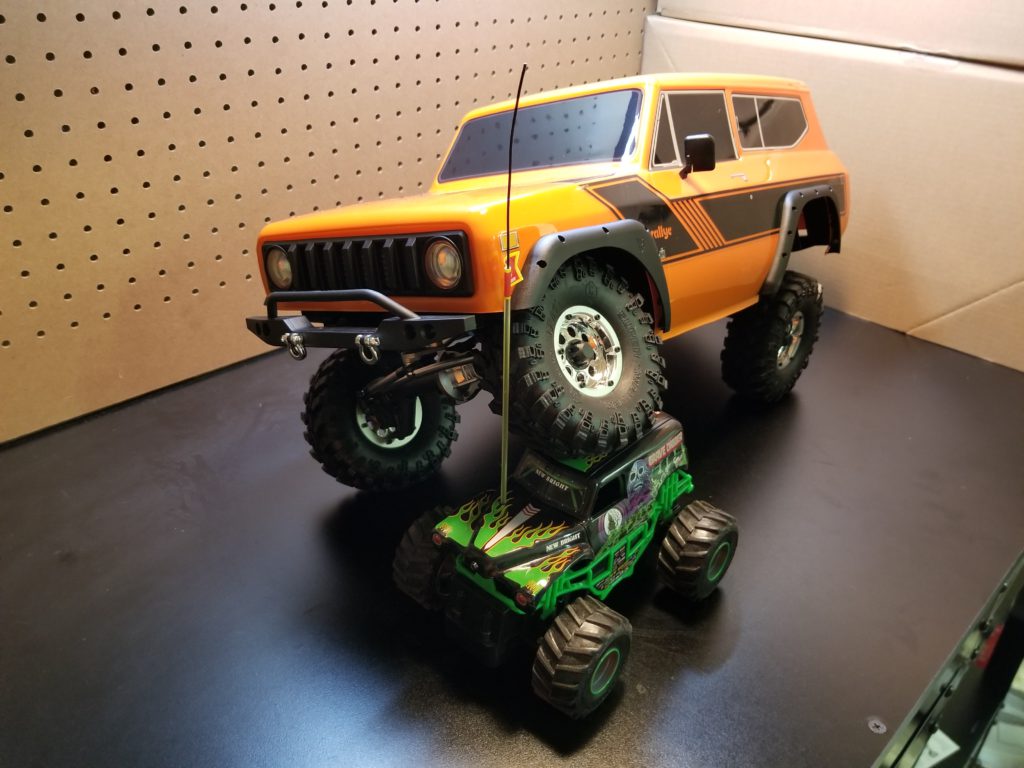 Waterproof Electronics
The electronics on the Gen 8 are waterproof, so hit the trails and have some fun!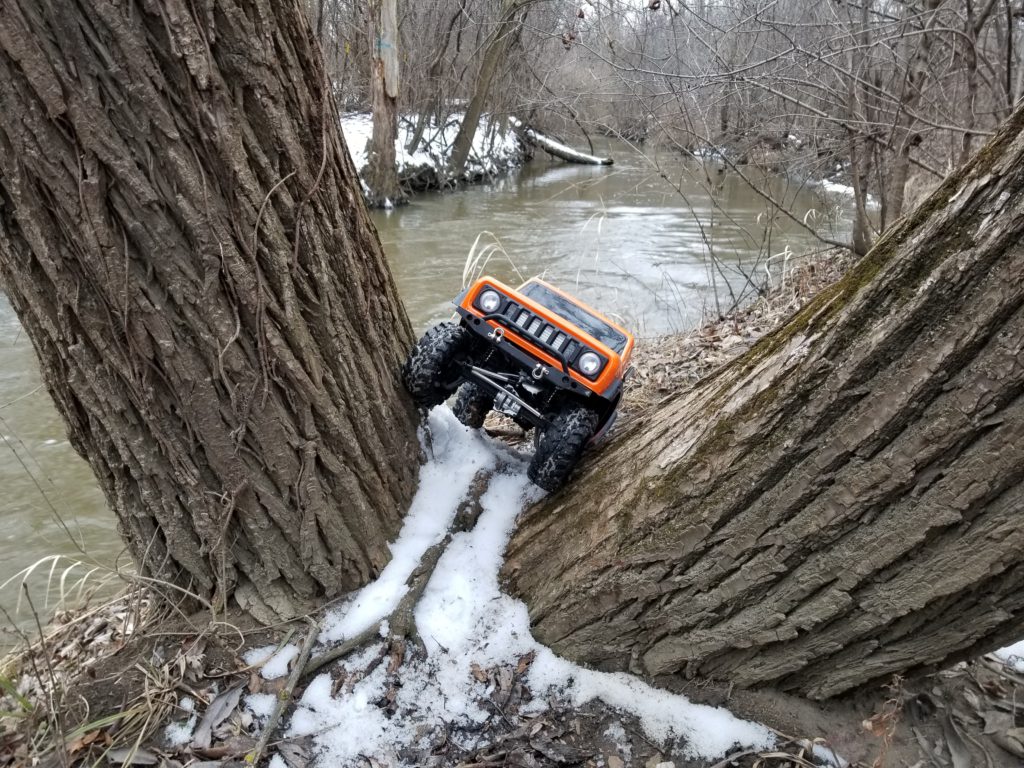 Comes In Blue Too!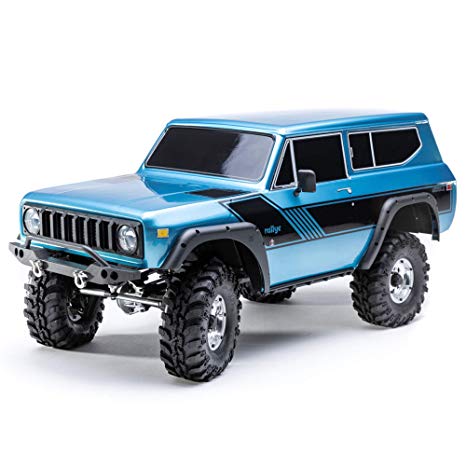 Cons
Luckily, this section will be very short 🙂
No battery or charger
The Gen 8 does not come with a battery or charger. While this may be inconvenient, it does allow you to pick your own battery that you prefer.
Also, if you have other Redcat RC vehicles with Hexfly batteries, you can use them in the Gen 8 with a BANANA TO T PLUG ADAPTER
Redacat Racing Gen 8 Review – That's A Wrap!
We have really put the Gen 8 through its paces and it has performed remarkably well.
We have got it wet. We have got it muddy! We have climbed rocks and hills that I truly didn't think it would.
If you have been thinking about picking up a Gen 8, we strongly recommend you give it a try.
We would not recommend it if we didn't love it!! 🙂
We hope you enjoyed our Redcat Racing Gen 8 Scout II 1/10 Scale 4×4 Crawler Review.
If you have any specific questions about the Gen8 or any other vehicle, please leave a comment below and we will get back to you right away.
Thanks for stopping by and happy bashing my friends!
#RCInsiders
P.S. Don't forget to CHECK US OUT ON YOUTUBE for more reviews and fun!