Howdy friends! Today we will be doing a full DJI Mavic Pro review.

Product: DJI Mavic Pro – Fly More Combo

Shipping: Free

Best place to buy: Amazon.com​

Who It's For: Beginner – Expert

---
DJI Mavic Pro Review – Product Overview
The Mavic Pro from DJI is primarily a camera drone.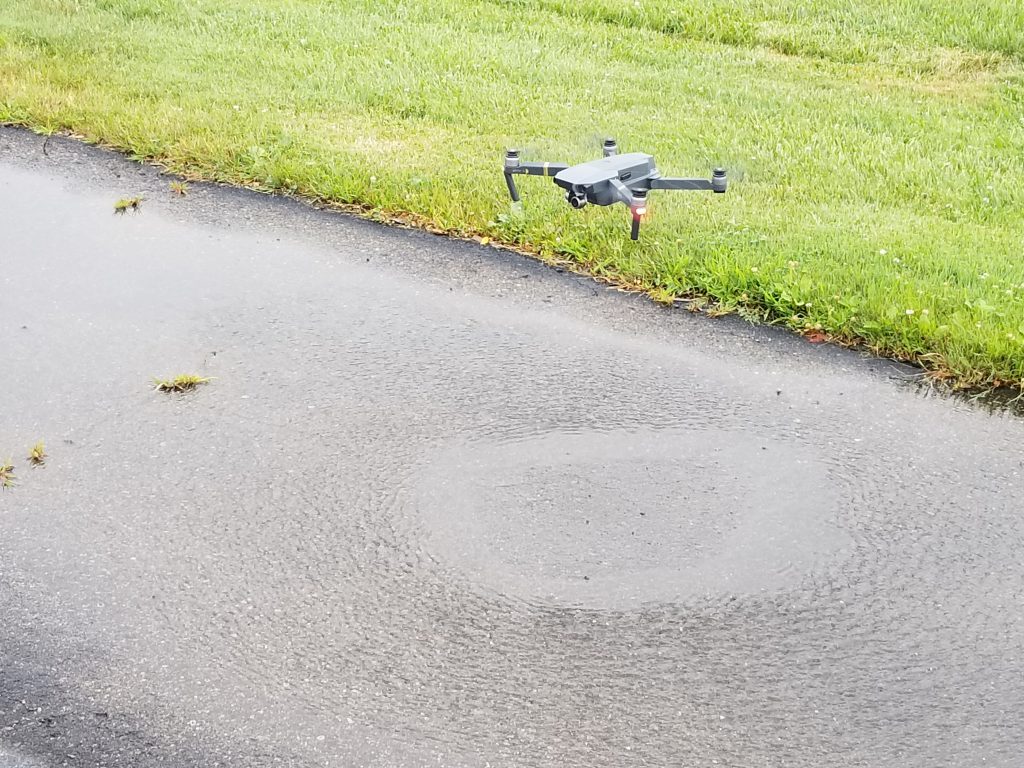 It is designed to be used by anyone. Whether this would be your very first drone, or you are an expert drone pilot, the Mavic Pro offers enough features to satisfy even the most demanding pilot, while at the same time giving even the newest novice flyer the ability to experience the drone world.
While primarily a camera drone, which is why we bought it, it can simply be used for the pure joy of flying.
Wanna experience FPV flight where you can see life as a drone sees it?
Strap on a pair of FPV goggles and take to the skies.
While the Mavic is not intended to be a racing drone, it does hit a top speed of 40 MPH in sport mode. If you happen to find yourself a nice tailwind, 60+ MPH is not out of the question.
Who Is The DJI Mavic Pro For?
The Mavic Pro is quite simply for anyone.
We bought the Mavic Pro because we wanted to get some awesome aerial video footage and pictures of RC vehicles in action.
We also got it because we just love to have fun!
Photographers will absolutely love the unique images they can capture.
RC and drone enthusiasts will love it because of the absolute quality the Mavic presents. It is also a hobby grade drone, meaning you can fix the bumps and bruises yourself, and of course make upgrades.
Businesses like real estate companies will love the imagery they can present to clients.
The Mavic Pro has near limitless applications, but if we had to pick our favorite, it's the fun!
The Mavic Pro is great for beginners because it really is very easy to fly. I can literally let go of the controller and the Mavic will sit and hover in near perfect stillness.
You can also switch the Mavic into beginners mode, which will limit your height and travel distance to 100′ so you can get used to the controls before venturing further.

DJI Mavic Pro Review – Features
The Mavic Pro is packed with features…So lets start unpacking. 🙂
RANGE – The Mavic Pro can venture up to 4.6 miles away from you!
RETURN TO HOME – Get over the fear of losing your drone!
4K VIDEO – Record video in true 4k at 30fps
PORTABLE – Fold it up and hit the road!
SENSORS – Hey…Stop running into stuff!
INTELLIGENT FLIGHT – Want the Mavic to follow you? Let it know!
EXTENDED FLIGHT TIME – Up to 27 minutes of continuous flight per battery!
DJI Mavic Pro Range
The operating range for the Mavic Pro is 4.6 miles.
While we haven't quite pushed it to this limit, we have ventured out 2.5 miles.
Let me tell ya', this was a little unsettling for me at first.
Here I am flying around a $1,000 drone and I have no idea where it is! Of course the Mavic has live video stream, but it takes a little getting used to. After I learned to trust what I was seeing in the video feed, I got a lot more comfortable and just started enjoying the birds eye view of the landscape.
4.6 miles is a incredible distance when you think about it. It's over 24,000 feet!
I can sit in the backyard and literally see my whole city. 🙂
DJI Mavic Pro – Return To Home
With the simple push of a button, the Mavic will return to the exact spot you launched it from.
Not only can you do this manually, in an emergency situation the Mavic will actually override whatever you are trying to do and initiate the return to home function all on its own.
The whole time during flight, you will know exactly how much battery life you have. But let's say you're not paying attention, or choose to ignore the warnings.
When the battery reaches the point of no return (You only have enough battery life to get back) but you ignore it, the Mavic will initiate return to home automatically.
It definitely took me a little time to get over the fear of losing the drone, but now that I have learned to trust the return to home feature, I fly with a lot more confidence.
DJI Mavic Pro Camera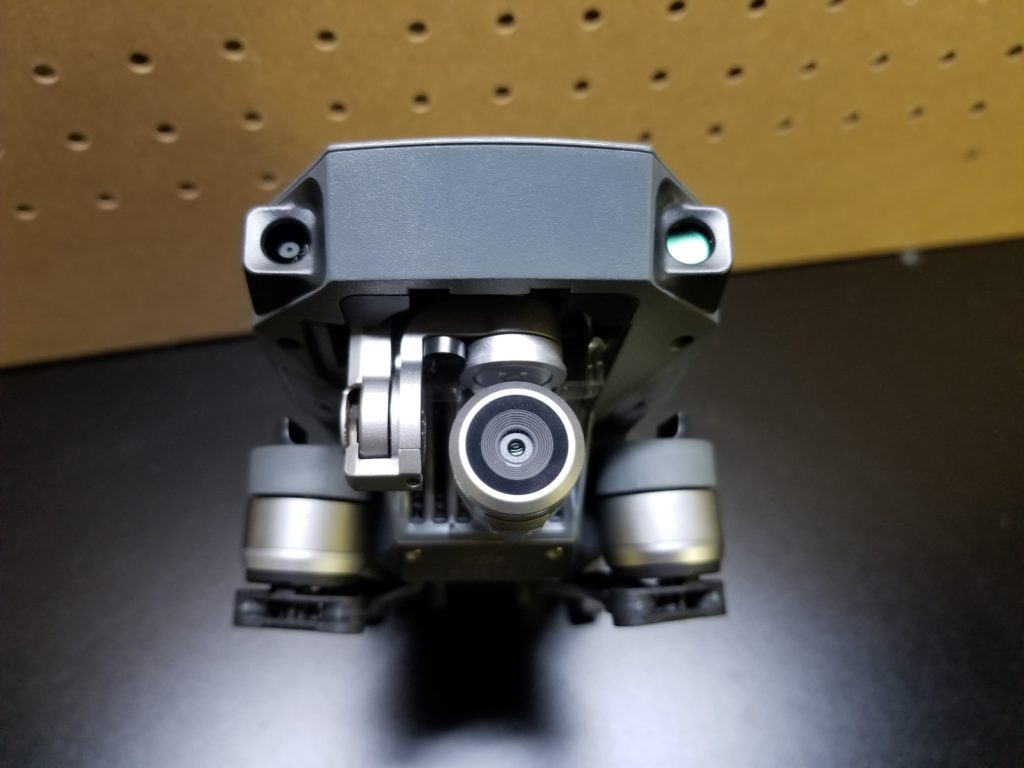 I cannot say enough about the camera on the Mavic.
The Mavic Pro features a true 4k video camera with a super stable 3 axis gimbal that ensures all your video is smooth and shoots at 30 fps.
It also gives you crystal clear pictures with an industry best 12.3 megapixels.
Portable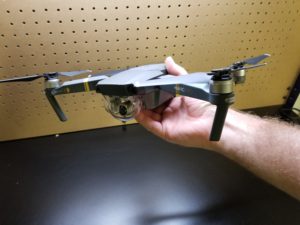 Unlike many high end camera drones, all of the Mavic's arms and propellers fold neatly into the body.
This makes the Mavic easy to transport and reduces the risk of damage.
When completely collapsed it's a little smaller than say a 2 liter bottle.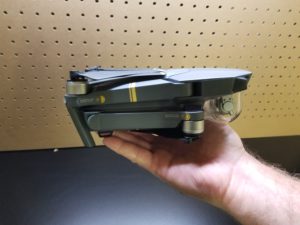 Sensors
You can fly with confidence with the Mavic Pro's sensors.
With an object sensor on the front and bottom of the body, the Mavic can see approaching obstacles up to 49′ away.
The Mavic also has 2 of each of these sensors. So if 1 goes bad, the 2nd one automatically takes over.
Mavic Pro – Intelligent Flight
Wanna take some awesome video of yourself snowboarding?
No problem!
Just turn on follow me mode and the Mavic will follow you all by itself, up to 27 mph.
Trying to get that perfect selfie?
With the Mavic facing you, a simple hand gesture is all it takes to get that perfect shot.
Want the Mavic to fly a predetermined route?
You can set the route in tap fly mode and the Mavic will fly all by itself so you can concentrate on getting the perfect video or picture.
Need to slow down the reaction of the Mavic?
No problem. Just click on tripod mode to slow down the movement.
The Mavic is one of the most advanced drones you can buy, with more features than drones costing 4 or 5 times as much.
Extended Intelligent Batteries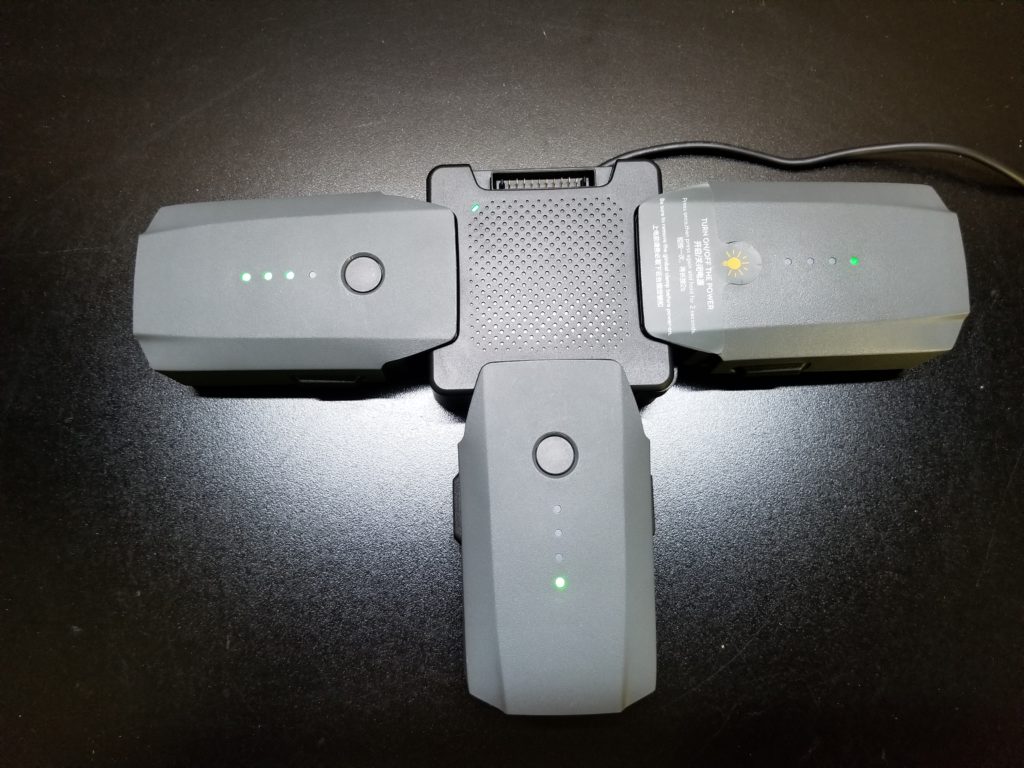 The intelligent batteries are in constant communication with your smart device so you always know your remaining battery percentage.
DJI claims a 27 minute flight time for each battery, which is awesome.
But we were actually able to get 35 – 40 minutes.
When running all out for a battery life test we did drop down to 28 minutes, but general flying and hovering gave us a much longer run time.
What's Included In The Fly More Combo?
The DJI Mavic Pro fly more combo includes:
Mavic Pro
Remote Controller
2 Extra Batteries – 3 Total
16 Gig Micro SD Card
Car Charger
Battery To Power Bank Adaptor
Charging Hub – Charge Up To 4 Batteries In Succession
Shoulder Carrying Bag
6 Spare Propellers
DJI Mavic Pro Review – The Bottom Line
We have been flying drones for years.
When we review products, we always find at least 1 thing to complain about.
With the Mavic, we think we have a drone that actually over delivers on every claim made.
So far, we have flown the Mavic hundreds of miles with absolutely no issues.
Is it expensive? Yes.
Does it do everything it promises? Absolutely.
Is it worth it? 100%
With the Mavic's extreme stability, 4k video, 12.3 megapixel camera, satellite positioning and tons of other intelligent features, we are completely comfortable giving it our highest recommendation.
---
We hope you enjoyed this DJI Mavic Pro Review.
If you have any questions or concerns, please leave a comment below, or hit the contact tab in the menu and we will get back with you asap.
Thanks for stopping by and happy flying!
~RC Insiders