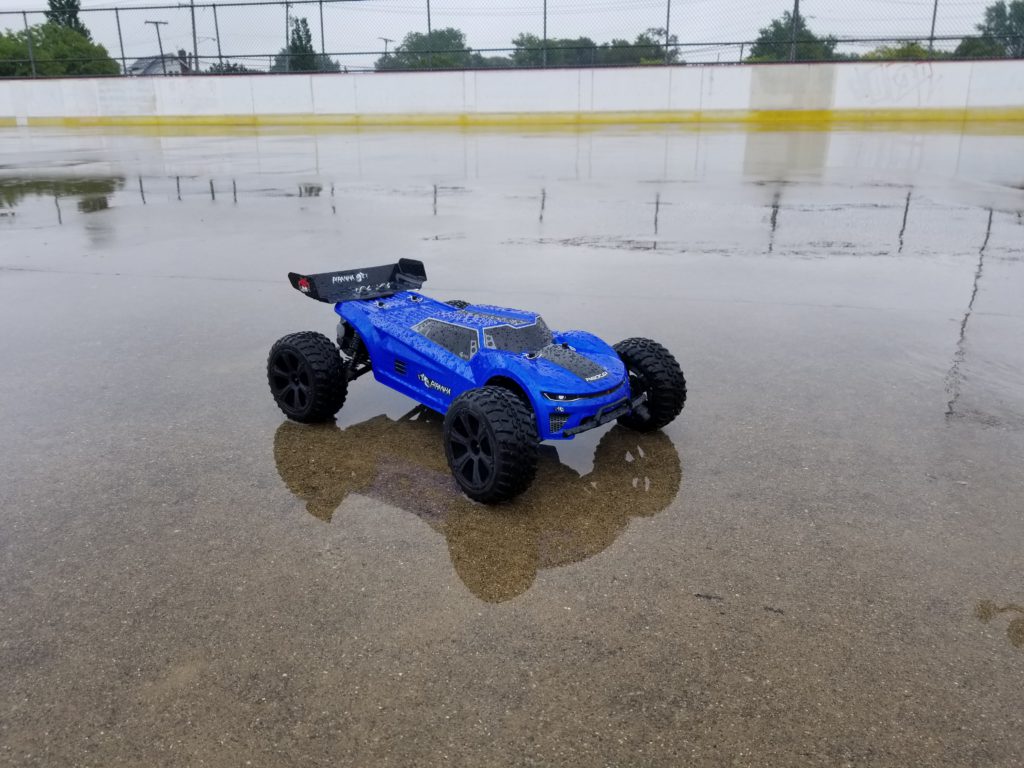 Howdy ladies and gentlemen & welcome back to RC Insiders! In today's Redcat Racing 1/10 scale Piranha-XTR-10 Truggy Review, we will be taking a look at what could be the best hobby grade RC for beginners we have discovered yet.
Product: Redcat Racing Piranha-XTR-10 R/C Truggy
Size: 1/10 Scale
Motor Type: Electric – Brushed
Ready To Run? – Yes
Drive System: – 2 Wheel Drive
Best Place To Buy: Redcat.com
---
Redcat Racing Piranha-XTR-10 Truggy Review
If I could pick just one word to describe how I feel about the Redcat Piranha, it would have to be "Impressed."
We review tons of RC vehicles and it is very rare when we find a vehicle in this price range that actually impresses us.
The large 1/10 scale size presents an awesome appearance. The size, combined with a unique mix between a truck and a buggy gives the Piranha an irresistible appeal.
Let's take a look at our Redcat Racing Piranha Review video & then we'll talk a little bit about why we love this truggy so much.


Redcat Racing Piranha-XTR-10 Truggy Review – Features
let's take a look at some of the features the Redcat Piranha has to offer.
Motor
The Piranha features Redcat's classic 540 brushed electric motor. As you seen in the video, it produces plenty of torque to get the Piranha up to speed quickly. The motor provides plenty of power to push through tall grass, water, mud & steep inclines.
Suspension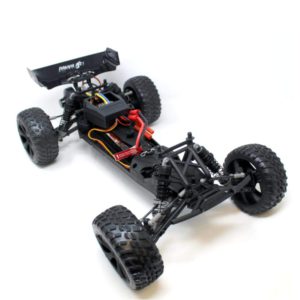 The Piranha comes with oil filled, adjustable shocks. The suspension is tuned to run on most surfaces, but if you want to make some minor adjustments to match some specific terrain you can.
Oil filled adjustable shocks are normally reserved for more expensive RC's, so this was a pleasant surprise.
Waterproof Electronics

The Redcat Piranha features waterproof electronics that allows you to hit the trails with confidence.
Now…It is important to note that the Piranha is not a submarine! 🙂 It is not designed to be continually submerged in water.
That being said, we have ran it through plenty of mud and water without issue.
100% Ready To Run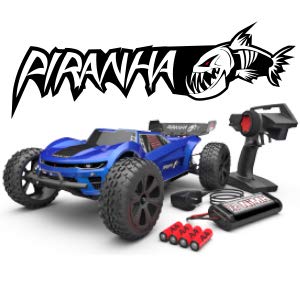 The Redcat Racing Piranha comes fully ready to run. Within minutes of getting the Piranha out of the box, you will be ready to hit the trails.
They even threw in batteries for the controller!
Ready to run (RTR), means that everything you need to start bashing is included. Check out our Redcat Racing Piranha Unboxing video & then we'll wrap it up.


Redcat Racing Piranha Review – That's A Wrap!
Let's make this short and sweet.
The Redcat Racing Piranha is the best RC we have found in this price range in a very long time.
Can you find RC's with better components? Yes.
Are you going to pay a lot more? You bet.
If you're just getting into the awesome world of hobby grade RC, you will be hard pressed to find a better value than the Redcat Piranha.
We have been in the RC game for a long time and this truggy has sparked a new excitement for us. It has reminded us that it does not & should not cost a fortune to experience the thrill of a real RC!
---
We hope you enjoyed our Redcat Racing Piranha-XTR-10 Truggy Review. If you have any questions or concerns, please leave a comment and we will be glad to help.
You can also hit the contact tab in the menu if you would like to communicate through email.
Thanks for stopping by & happy bashing my friends! 🙂