In this post we reveal our top 5 best RC Christmas gifts for 2019!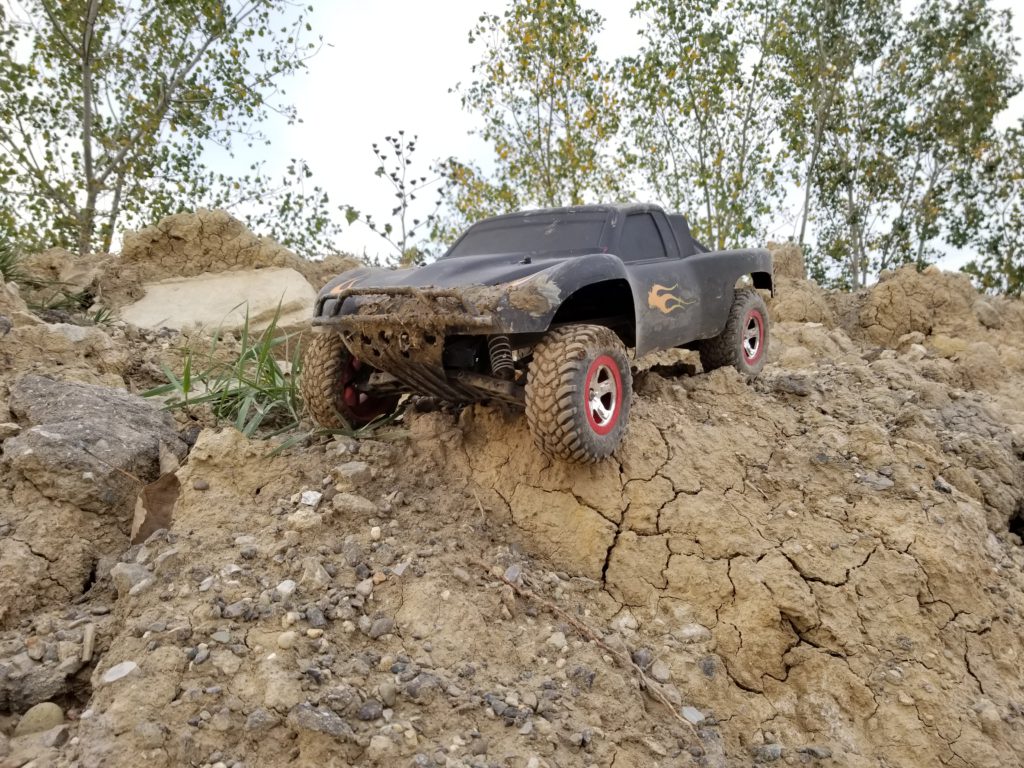 Christmas is one of the most exciting times of the year and picking that perfect gift can sometimes be a challenge.
Whether you are seeking an RC gift for a hardcore RC enthusiast, or just looking for a cool gift that promises years of fun for anyone, we have 5 of the coolest RC gifts on tap for you.
We have given each of these gifts to many people over the years and we must say that we have never seen a disappointed look on any of them! 🙂
The list is in no particular order…Except for #1. 🙂
So without further ado, let's dive right in and check out our top 5 best RC Christmas gifts for 2018!
---
Our Top 5 Best RC Christmas Gifts
#5 – Traxxas Slash XL-5 2wd
The Traxxas Slash XL-5 is one of the first RC trucks we reviewed here on RC Insiders.com.
The Slash is a large 1/10 scale short course truck designed to mimic the action and performance of their full sized brethren.
We are very happy to say that after nearly a year of non stop bashing, the Slash continues to perform just as well today as it did the day we got it!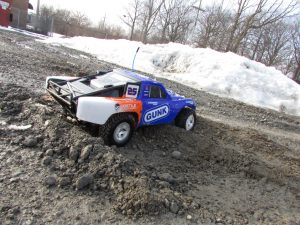 Here are a few features of the Traxxas Slash XL-5:
Waterproof Steering Servo
Waterproof Receiver
Up To 30 MPH With Included Pinion Gear
20+ MPH Out Of The Box
Brushed 550 Modified Motor
Magnum 272 Transmission
The waterproof electronics of the Slash have allowed us to enjoy a ton of off – road adventures.
The magnum trans has held up well to the torque laden situations we put it through, including the power boost of a 2s Lipo battery.
The 20 MPH out of the box claim made by Traxxas is accurate, as we proved our Speed Test.
The Slash is a true hobby grade RC truck with a full line of replacement and upgrade parts. The second you take it out of the box, you will know you have made a quality purchase that will provide endless hours of enjoyment for anyone.
~OR~

---
#4 – Redcat Racing Volcano EPX 4×4
The Redcat Racing Volcano EPX 4×4 is a 1/10 scale battery powered monster truck.
The Volcano EPX is one of the first four wheel drive RC vehicles we reviewed for the site and we are very happy to report that it's still running just as strong as the day we first reviewed it.
Here are a few of the main features that helped the Volcano land on our list: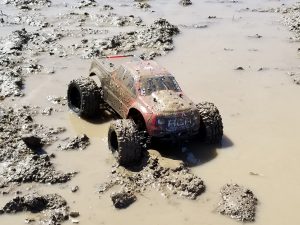 Brushed 540 Motor
High Torque Servo
Waterproof Electronics
2.4 GHz Radio System
The Volcano has seen some pretty extreme off – roading since we brought it home and has not failed us yet.
From mud bogging to hill climbing, the 540 motor has provided plenty of power to get through some pretty tough terrain.
The look of the truck is tough!
We have turned many heads with the Volcano. 🙂
We think it will make an awesome Christmas gift for anyone.
~OR~

---
#3 – Traxxas Slash VXL
The Traxxas Slash VXL is nearly the same RC truck as the Slash you saw above, with one big difference…POWER!
Reaching speeds of 60+ MPH with the included racing gear, the VXL Slash is not only an every day basher, it's an absolute beast on and off road.
The VXL has quickly become one of our favorite RC's when we head out for a day of fun.
Here are a few features of the Traxxas Slash VXL: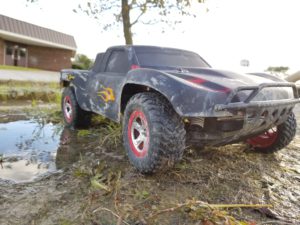 Velineon Extreme 3500 Motor
Waterproof Electronics
2.4 Ghz Operating System
TSM Stability Management
272 Trans With Metal Gears
These are just a few features we thought we should bring to your attention.
The moment you take the Slash out of the box, you are going to be surprised at how big it really is. The second you pull the trigger, you are going to realize you have officially entered the hobby grade RC world!
If your getting the Slash as a gift for a younger kid don't worry. You can set the truck to "training mode" which will reduce the power by 50% to allow them to get used to the truck's controls.
As you saw in the video, we customized the paint on ours. This is all part of the fun!
With all the abuse we put it through, we customize the paint all the time. Great family fun. 🙂
We absolutely love the VXL Slash and know it will make an awesome Christmas gift for anyone!
~OR~

---
#2 – Traxxas Blast
O.K.
We gotta say it…We have had an absolute blast bashing the Blast!
The Traxxas Blast is a 100% hobby grade RC boat that is designed to let you experience the thrill of high speed RC boating action.
The Blast is a large 1/10 scale boat that measures right around 2 feet long and weighs in at a little over 5 1/2 lbs.
This boat feels and looks awesome.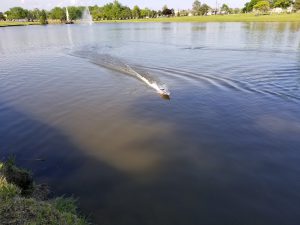 Here are a few features of the Traxxas Blast:
On Board Water Intake Cooling System
7.2 Volt NiMH Battery And Charger
Waterproof ESC, Servo & Receiver
Water-Cooled Stinger 20-Turn Modified Motor
Traxxas is very well known in the RC world for making top quality, fast, fun and affordable hobby grade RC vehicles.
The Blast is no exception.
We have spent hundreds of hours out on the ponds, lakes and rivers & the Blast has always done what we asked it to do with no problems so far.
We think the Blast will make an excellent Christmas gift for anyone who would enjoy a little fun time bashing an awesome boat around the pond! 🙂

---
#1 – DJI Mavic Pro – Fly More Combo
When you're ready to take to the sky, you couldn't ask for any better company than the DJI Mavic Pro!
Plain and simple, we love drones.
Every time we take the Mavic out for a spin, I get a giant smile on my face. This thing is so much fun to fly. Just to sit and watch it hover in near perfect stillness, without even touching the controller, still amazes me every time.
The Mavic Pro is a satellite drone that connects to available satellites to give you the ultimate flying experience.
The Mavic Pro is packed with so many features that it easily tops our list of recommended drones for any level flyer.
Here are just a few features: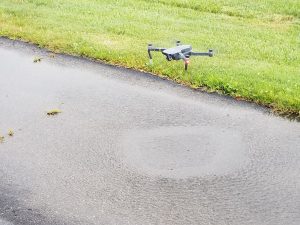 4.6 Mile Flight Range
Autonomous Flight Sensors
Extended Flight Time Batteries
Intelligent Flight And Batteries
Extremely Portable
True 4k Video Recording
12.3 Megapixel Camera
Training Mode
Return To Home
The training mode featured with the Mavic allows you to master the controls by limiting the speed to 10 mph and distance & altitude to 100 feet.
One of my favorite features is the return to home feature. With the push of a button, the Mavic will return to the exact location you took off from. It is also intelligent return.
The Mavic is in constant communication with the controller. So even if you ignore the low battery warning, the Mavic knows when it is too far away for you to safely fly back and will initiate it's own return to home function.
Should you for some reason lose communication with the drone, the return to home feature is automatically triggered.
The video is awesome, the pictures are incredible and the flying is just downright fun!! 🙂
If you are looking to put a massive smile on anyone's face, look no further than the DJI Mavic Pro.
We think the Mavic will make an AWESOME Christmas gift for anyone.
~OR~

---
P.S If you're looking for an awesome RC crawler, check out our top crawler for the money below.
Redcat Racing Gen 8 Scout II 1/10 Scale 4×4 Crawler Review
We hope you enjoyed this post on the Top 5 Best RC Christmas Gifts.
If you have any questions about any of the RC vehicles featured in the article or anything else, please leave a comment below, or reach us via email with the contact tab in the menu and we will get back to you asap.
We hope the lucky recipient has an awesome time and that they come to find the RC hobby a source of enjoyment for a lifetime.
We wish you a very Merry Christmas and happy off – roading! 🙂
~RC Insiders